Commercial / Agricultural / Earthmover
A large percentage of our turnover is related to the Commercial, Agricultural & Earthmover Market. As a major supplier to many leading haulage companies we offer all leading tyre brands at very competitive prices.
Due to our long established relationship within the Commercial Market we have built up a professional working knowledge and expertise within this field enabling us to give the service required by you the customer.
With the ever increasing variety of sizes and manufacturers in the market today we at Philip White Tyres have strived to carry the necessary stock to meet customers demands. As one of the foremost suppliers of Earthmover Tyres in Ireland we stock most leading brands.
Fitting can be carried out on site or at one of our regional depots at Armagh, Dungannon, Belfast, Campsie, Castleblayney, Dublin. Our team of experienced fitters are available to carry out puncture repairs, etc on site and are regulated by the necessary Health & Safety Standards required.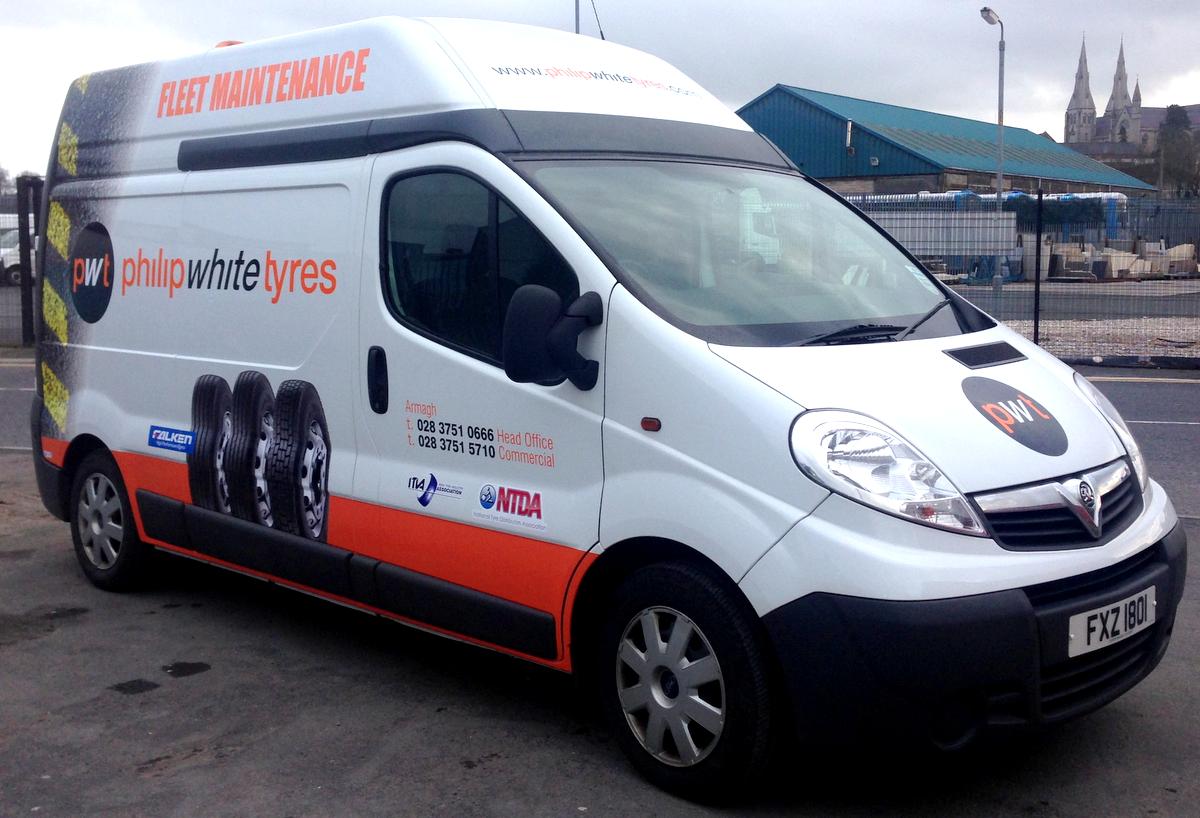 Flat Tyres can be very expensive. Lost Time Lost Revenue.
Solid Filling of tyres is a specialist service carried out by trained PWT technicians. No more lost time lost revenue. As tyres are filled with a liquid compound that cures to soft rubber core within 24hours they are now nail proof, slag proof and even bullet proof.
Unlike conventional air filled tyres the solid fill is pumped into the tyre at manufacturers recommended pressures and this will remain constant throughout the life of the tyre.
Solid Fill is suitable for Earthmover, Industrial and most Implement Tyres
Solideal Solid Forklift Tyres
Solideal Solid Forklift Tyres operates from the PWT Armagh Commercial Depot.
Equipped with both mobile and workshop pressing services available, we can provide a mobile on site fitting service to the Materials Handling and Construction Industry anywhere in Northern Ireland and Republic of Ireland.
All tyre technicians are fully trained and carry all relevant documentation needed for site access.
Get your competitive retail quote from us today